As Marvel wraps up a 22-movie cycle with the release of the very good movie "Avengers: Endgame," we should all give credit to the Navy veteran who created the Infinity Stones, the mysterious driving force behind the Marvel movies, and Thanos, the intergalactic bad guy who used them to destroy half the universe in "Avengers: Infinity War."
Anyone planning to see "Endgame" should go in with zero advance detail if they possibly can, and this post is guaranteed to be spoiler-free.
Jim Starlin served as a Navy photographer during the Vietnam War and got a job working at Marvel in 1972. Like most comic artists of his generation, he grew up a huge fan of Jack Kirby (creator of Captain America, the X-Men and the Hulk) and Steve Ditko (creator of Spider-Man and Doctor Strange).
Starlin's first major creation was Shang-Chi, Master of Kung Fu, a character he came up with when Marvel couldn't secure the rights to the ABC TV series "Kung Fu." A Shang-Chi feature film has been fast-tracked for development by Marvel.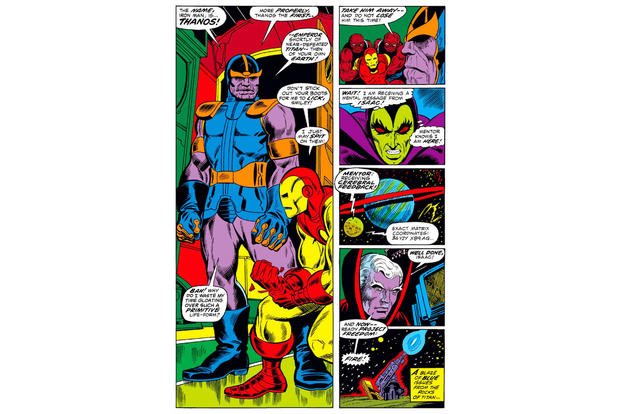 He had the idea for Thanos before he came to Marvel and introduced the character during a brief stint when he worked on Iron Man. When Starlin took over the Captain Marvel series, he established Thanos as one of the Marvel Universe's greatest villains. He also gets credit for creating Guardians of the Galaxy favorites Gamora and Drax the Destroyer.
Like (almost) all great artists, Starlin has endured more than his fair share of run-ins with corporate suits. He's left the company and returned several times but told Vulture last year that he's done with the Marvel publishing division for good.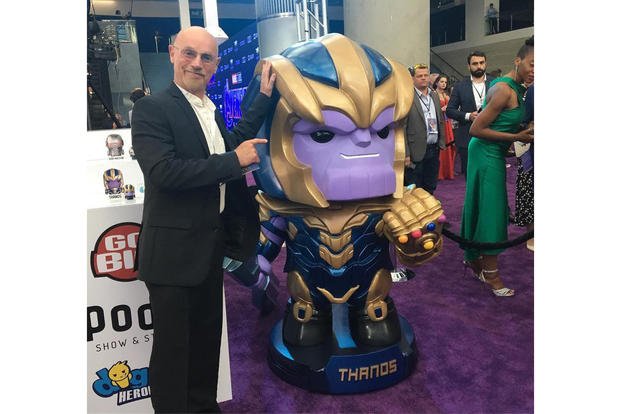 Things seem to be on far better footing with the Marvel movie folks. Starlin's in Los Angeles this week for the "Avengers: Endgame" premiere, and he's been posting photos on his Facebook page, writing that he's been "blown away" by the movie.
"Endgame" really does represent the end of an era for Marvel. Some of Starlin's characters will live on in future movies, but his epic saga of the Infinity Stones has reached a satisfying conclusion. One veteran's imagination has given us one of the great movie tales of all time.