As a partial government shutdown continues into its 24th day, members of the Coast Guard saw their first missed paycheck Tuesday.
The service, which falls under the Department of Homeland Security, was able to pay Coasties through the end of the year thanks to a last-minute determination based on legal analysis. But until a budget agreement is reached or another appropriation made, Coast Guardsmen will go without pay, despite continuing to execute their duties around the globe.
"I recognize that there is anxiety and uncertainty about the status of your pay this evening," Coast Guard Commandant Adm. Karl Schultz posted to his official social media accounts Monday evening. "Your senior leadership team continues to work on your behalf. We will provide an additional update by 1200 EST tomorrow. Continue standing the watch -- I am proud of your unwavering devotion to duty."
Photos, videos and news stories released by the Coast Guard this month reveal just how much the service has done without the promise of pay. Here's a small sampling of what it has accomplished: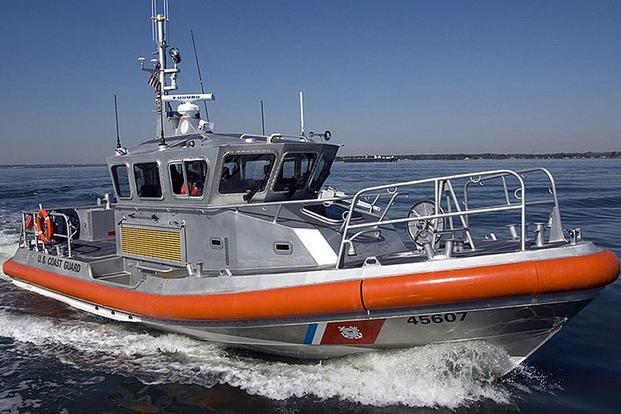 Members of U.S. Coast Guard District 14 Hawaii Pacific rescued a 37-year-old man from a tuna longliner about 80 miles north of Kauai on Jan. 13, according to a release. The man, who had been ill for several days and was getting worse, was hoisted from his boat by an MH-65 Dolphin helicopter and transferred safely to Lihue airport, where he received medical care. Oh, and winds of up to 20 miles per hour were causing sea swells of 8 to 12 feet at the time of the rescue.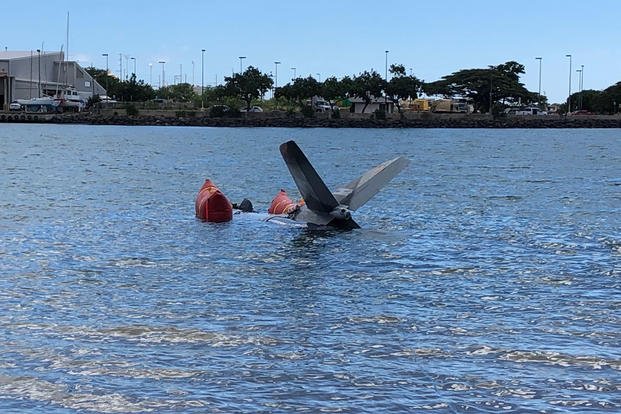 Coast Guard District 14, which had a busy month, also oversaw recovery of parts of a Hawker Hunter aircraft Jan. 9, which went down in December off Honolulu.
"Using a blend of local salvage assets, remote engineering guidance, and advanced sensing technology sourced from the mainland, the locally based salvage company Parker Marine Corporation has completed the next stage of the aircraft salvage," Chief Warrant Officer Russ Strathern, a marine safety specialist and response officer at Sector Honolulu, said in a statement. "The main section of the fuselage containing residual oil and potentially hazardous substances has been salvaged and transported to a staging location for the ongoing National Transportation Safety Board-led investigation."
The Coast Guard was also involved last month in the rescue of the aircraft's pilot, who ejected safely.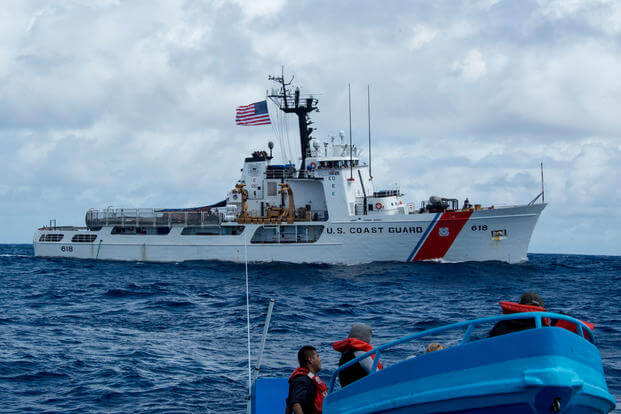 Rescued Chinese fishing crew
In yet another mission for District 14, Coast Guardsmen assisted in the rescue of 24 mariners Jan. 2 from the Ou Ya Leng No. 6, a 308-foot Chinese-flagged fishing vessel that ran aground on Taka Atoll in the Marshall Islands.
The district dispatched a HC-130 Hercules crew to support the rescue and keep any of the mariners from being swept out to sea. All were rescued safely.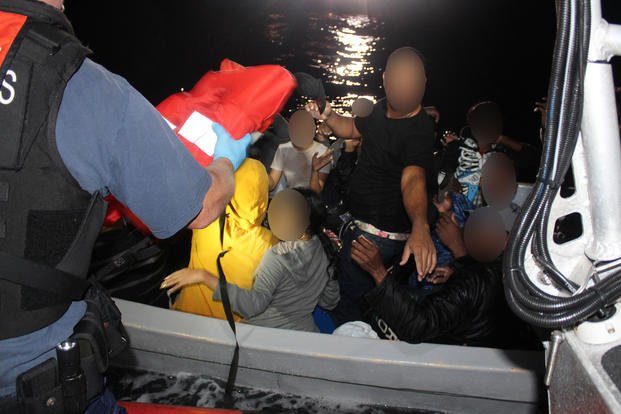 Interdicted migrants near Puerto Rico
In a period of 72 hours, the Coast Guard interdicted 66 migrants who were attempting to illegally enter the U.S. territories of Puerto Rico and the Virgin Islands this month. Migrant interdiction makes up a significant part of the Coast Guard mission; since October, the service has interdicted 708 migrants in the region of Puerto Rico alone.
Crew members of the Coast Guard Sentinel-class cutter Bernard C. Webber made a drug seizure Jan. 7, interdicting a sport fisher boat carrying a suspected smuggler, a pair of migrants, and 7 kilograms of cocaine east of Dania Beach, Florida. It's a relatively small haul for the Coast Guard, which has seized more than 15,000 pounds of cocaine, 11 pounds of heroin and 225 milliliters of fentanyl in the region of Puerto Rico alone since October.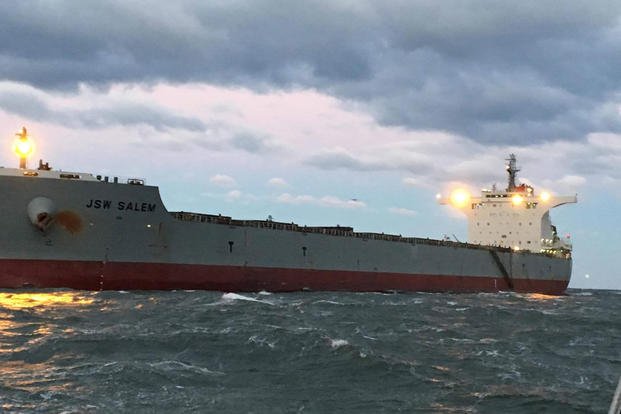 Assisted grounded cargo ship
When the cargo ship JSW Salem ran aground east of Virginia Beach on Jan. 10, the Coast Guard was on hand to help. The service dispatched a 45-foot response boat-medium crew from Station Little Creek, according to released information, along with an MH-60 Jayhawk crew from Air Station Elizabeth City. They assisted the crew of the tanker as it got clear and eventually anchored itself.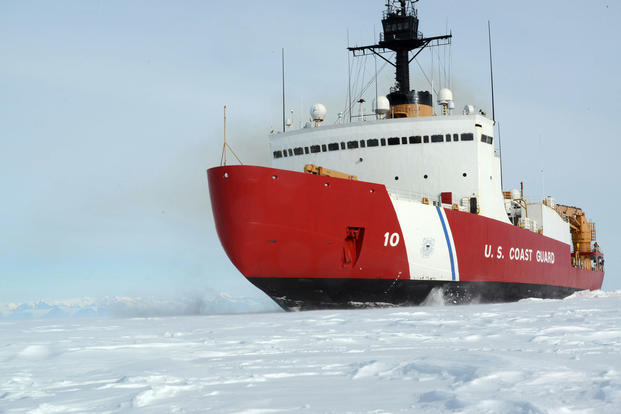 Crew of the Coast Guard icebreaker Polar Star are working to "clear a path through multi-year ice" to support Operation Deep Freeze, a training exercise organized by U.S. Indo-Pacific Command, Schultz said in a statement this month. The Polar Star is America's only operational heavy icebreaker, and the Coast Guard is the only service with ice-breaking capabilities, which are increasingly in demand.
"While our Coast Guard workforce is deployed, there are loved ones at home reviewing family finances, researching how to get support, and weighing child care options -- they are holding down the fort," Schultz said in a Jan. 13 message. "Please know that we are doing everything we can to support and advocate for you while your loved one stands the watch. You have not, and will not, be forgotten."
-- Hope Hodge Seck can be reached at hope.seck@military.com. Follow her on Twitter at @HopeSeck.