WATCH: Livestream of Medal of Honor Ceremony at White House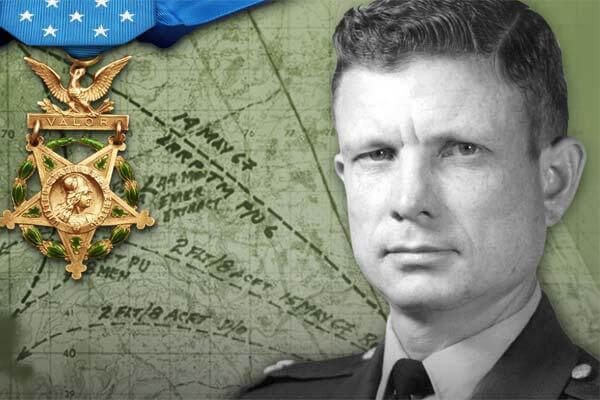 >
Military News
>
>
Select Service
My Membership
>
>
Most Popular Military News
>
>
Army News
The U.S. Army field-tested Secure Wi-Fi technology in an effort to keep pace with the world of battlefield communications.
Milley first mentioned his vision for the service's future individual combat weapon in October at AUSA 2017.
Gen. Mark Milley said future combat vehicles and helicopters will need to serve in both manned and unmanned roles.
View more
>
Navy News
A clinic on Joint Base Andrews has found a weapon to sniff out military members dealing with extreme stress.
The Navy announced it is soliciting feedback from Sailors through the biennial Personal and Professional Choices Survey.
The Navy's decision to charge five officers with negligent homicide marks a rare legal move.
View more
>
Air Force News
The B-21 will suffer if the budget remains capped at the previous year's levels under a CR, said Matthew Donovan.
The second annual enlisted remotely piloted aircraft pilot selection board is meeting at the Air Force's Personnel Center.
Leadership at Jacksonville's Air National Guard spent years pushing the importance of a squadron of F-35 Lightning II jets.
View more
>
Marine Corps News
Sigonella is positioned close to Libya and Niger, and that's where the unit has been spending the majority of its time.
The deceased is Pfc. Ethan Barclay-Weberpal, a spokesman for U.S. Marine Corps Training Command at Camp Pendleton confirmed.
Human error is to blame for a Marine Corps F/A-18C Hornet that skidded along a ditch and then burst into flames.
View more
>
Coast Guard News
On Wednesday, three EADS HC-144 Ocean Sentry aircraft landed at Corpus Christi International Airport.
The Coast Guard is considering investing in a platform that would hold detainees until they can be transported .
For the United States Coast Guard, 2017 began with a snub. It ended with lavish praise from the president himself.
View more
>