WATCH: Livestream of Medal of Honor Ceremony at White House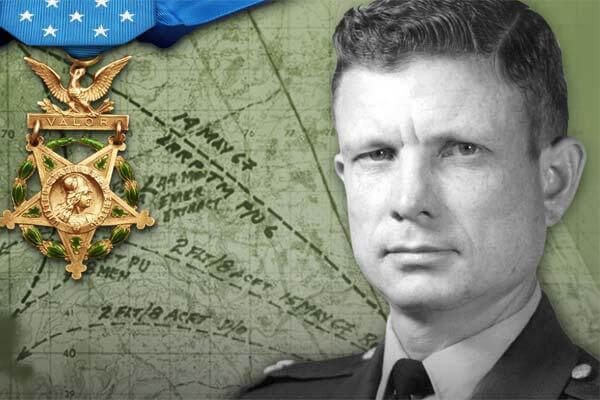 >
Military News
>
>
Select Service
My Membership
>
>
Most Popular Military News
>
>
Latest Military Videos
>
Army News
Brig. Gen. Kenneth "Ed" Brandt is dropping his bid to challenge Democratic incumbent Rep. Lisa Blunt Rochester.
The U.S. Army's Criminal Investigation Command is investigating the killing of a soldier at Fort Polk in Louisiana.
Army officials had to explain why the new, ultra-light combat vehicles the service plans to field are so expensive.
View more
>
Navy News
Naples Mayor Luigi de Magistris says the submarine violated a 2015 decree establishing a denuclearized zone in city limits.
Tammie Jo Shults, one of the first female fighter pilots in the Navy, is being lauded as a hero in an emergency landing.
President Trump will speak at the Naval Academy commissioning ceremony next month in Annapolis, city officials confirmed.
View more
>
Air Force News
The F-22 Raptor did have a role in the Syria strike after all, according to statements from U.S. Air Forces Central Command.
In the last few weeks, there have been six aviation crashes with 16 lost service members. My gut has a visceral response, and...
The senior airman who stole night vision goggles from Wright-Patterson Air Force Base and sold them on eBay was sentenced.
View more
>
Marine Corps News
Gen. Robert Neller told a Senate panel that the Corps has enacted a series of reforms to reign in the culture of harassment.
The iconic Gunnery Sergeant Hartman -- and the veteran who played him, R. Lee Ermey -- are both iconic. But Ermey's service w...
The Marine Corps is investing heavily in long-range fire systems as it prepares itself for future battles.
View more
>
Coast Guard News
The U.S. Coast Guard repatriated 50 Haitian migrants Tuesday to the Haitian Coast Guard.
Senior enlisted leaders from the three sea services said they continue to look at ways to ensure personnel get proper rest.
After releasing a request for proposals for its first heavy icebreaker in decades, the Coast Guard hopes to ink a contract ea...
View more
>