LIVE STREAM: Obama Holds Press Conferece at Pentagon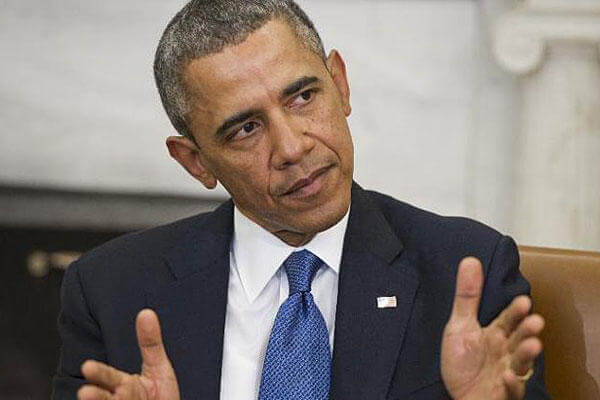 >
Military News
>
>
Select Service
My Membership
>
>
Most Popular Military News
A Southern California teacher who was recorded bashing the U.S. military in a profane classroom rant was fired Tuesday.
Military families living on Guam may not have a way to ship some pets off the island.
New threats raise the possibility of a clash between NATO allies.
The funny-looking vehicle promises to give maneuver formations defense against drones.
>
>
Army News
Five decades after being shot in Vietnam, former Army specialist John Fogle will make good on a promise.
The military services are all making plans to replace the decades-old M9 with the Army's new Modular Handgun System.
A Vermont National Guard spokesman says the last soldier hospitalized after being caught in an avalanche has been released.
View more
>
Navy News
The deputy commander of Carrier Air Wing One was relieved after he acted in an unprofessional manner while on leave.
The Navy has completed developmental testing of an emerging drone-base mine detection system, service officials said.
If one service has made sufficient progress to use laser weapons in its arsenal in the next few years, it's the U.S. Navy.
View more
>
Air Force News
An unauthorized vehicle crashed after it gained access through the main gate at Travis Air Force Base late Wednesday.
The Pave Hawk community honored seven combat search-and-rescue airmen who died last week in western Iraq.
An Air Force spouse was due in court next week after being accused of trying to kill a young airman at Misawa Air Base.
View more
>
Marine Corps News
"I think we are completely in line where the secretary of defense is taking us," Lt. Gen. Robert Walsh said.
The Marine Corps is putting together a mobile air-defense weapon system that's mounted on a Joint Light Tactical Vehicle.
A former Camp Lejeune staff sergeant has been sentenced to 10 years in federal prison for possessing child pornography.
View more
>
Coast Guard News
The U.S. Coast Guard offloaded roughly 36,000 pounds of cocaine into a California pier on Tuesday.
The move follows a six-month suspension to study training practices.
View more
>