In U.S. military service, an other than honorable (OTH) discharge represents the most severe form of administrative discharge, raising questions about a service member's conduct and performance in the ranks and their eligibility for certain veteran benefits once out of uniform.
What Is an Other Than Honorable Discharge?
The most severe nonpunitive discharge, an other than honorable discharge is typically reserved for U.S. service members who have committed serious offenses or misconduct.
For most people, anything other than an honorable or general discharge is considered a "bad paper discharge."
Veterans usually face an OTH discharge when they are found guilty of misconduct that could be considered a misdemeanor in the civilian world. These could include incidents such as drug use, fighting, abuse of position or disobeying an order.
Veterans separated from military service through an OTH discharge are usually not authorized to receive benefits, and they may find it hard to get a good civilian job with a blemish on their record.
What Benefits Can I Get with an Other Than Honorable Discharge?
Veterans who were given an OTH discharge may still be able to access some VA benefits through the Character of Discharge review process. This review can sometimes result in a determination that their service is "honorable for VA purposes."
Determining Character of Discharge
In making a character-of-discharge determination, the VA first reviews the circumstances leading to the discharge, looking at:
Extenuating circumstances that help explain why you were given an OTH discharge
The character of your military service prior to any negative incidents
The length of your military service and your performance
Benefits That Are Always Available
Despite the hurdles they face, veterans with OTH discharges can still apply to access the following support and resources:
VA health care for a VA-rated, service-connected disability.
Conditions related to military sexual trauma (MST), including sexual assault or sexual harassment experienced during service.
Mental or behavioral health, if you served at least 100 days in the military and served in a combat theater or piloted a drone in a combat theater. Veterans with OTH discharges can access mental health support through VA medical centers.
Mental health crisis: A VA program that launched in 2017 is designed to help OTH discharge veterans in mental health distress who may be at risk for suicide. This mental health care may be eligible to be continued on an ongoing basis.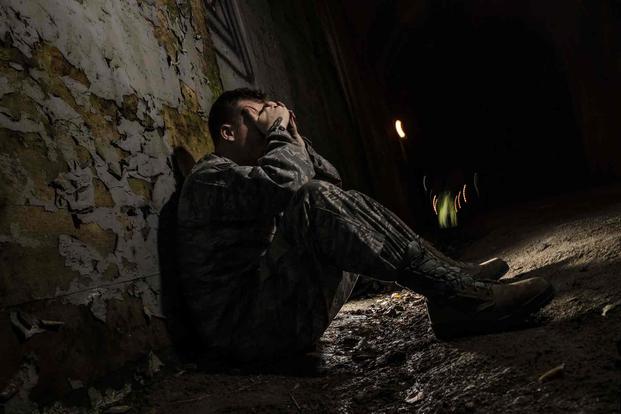 Consequences of an Other Than Honorable Discharge
Still, an OTH discharge can carry significant consequences for veterans, including:
Loss of benefits: One of the most significant consequences is the loss of some veteran benefits, such as housing programs offered by the VA.
Limited employment opportunities: An OTH discharge can make it challenging to secure civilian employment, as it may raise questions about an individual's character and conduct.
Stigma: Veterans with OTH discharges may face social stigma, which can impact their personal and professional lives. They may find it difficult to reintegrate into civilian life, such as finding employment and stable housing.
Ineligibility for GI Bill benefits: Veterans with OTH discharges are typically not eligible for GI Bill education benefits, which can hinder their pursuit of higher education.
Limited access to VA health care: While some veterans with OTH discharges may still have access to VA health care for service-connected conditions, they may not receive comprehensive health-care benefits.
Veterans with OTH discharges can also face additional challenges beyond these. The emotional toll of an OTH discharge, along with the loss of support services, can contribute to mental health issues among affected veterans. Some OTH discharges may result from criminal convictions, leading to legal consequences that can affect veterans' records and future opportunities.
Upgrading Your Discharge Status
If you qualify and take the proper steps, you can apply for a review of discharge and possibly have it changed.
Veterans have a strong case for a discharge upgrade if they can show their discharge was connected to any of these categories:
Mental health conditions, including post-traumatic stress disorder (PTSD)
Traumatic brain injury (TBI)
Sexual assault or harassment during military service (military sexual trauma, or MST)
Sexual orientation (including under the "Don't Ask, Don't Tell" policy)
When the VA determines eligibility for benefits, it looks at a veteran's entire military service. If the veteran reenlisted at least one time in their military career, they may be eligible for benefits, no matter what type of discharge they received when they finally left the service.
The VA will review the service record and see whether the veteran ever reenlisted. If so, that means the veteran was honorably discharged from the service in order to reenlist, and they will most likely be eligible for all normal veterans benefits.
Read More: How To Upgrade Your Military Discharge
Read More: How Veterans with Other than Honorable Discharges Could Get VA Benefits or a Upgraded Discharge Status
Other Types of Military Discharge
Other discharge types include:
Honorable discharge: This is the type of discharge a person receives if they complete their contracted obligation with proper military behavior and proficient performance of duty.
General discharge: May be given for service members whose performance and conduct do not meet the highest standards but still generally meet military requirements.
Dishonorable discharge: Reserved for individuals convicted by a court-martial of the most serious offenses, it carries severe legal consequences and a loss of most veteran benefits.
Read More: Understanding The Types of Military Discharge
Stay on Top of Your Veteran Benefits
Military benefits are always changing. Keep up with everything from pay to health care by subscribing to Military.com, and get access to up-to-date pay charts and more with all latest benefits delivered straight to your inbox.