The Marine Corps is legendary for building great leaders: Lt. Gen. Lewis B. "Chesty" Puller (Oohrah!), combat pilot and NASA Astronaut Col. John Glenn, Maj. Gen. Smedley Butler -- hell, every Marine is trained to be legendary when it comes down to the wire. Don't believe us? Ask Colonel Ted Studdard (ret.).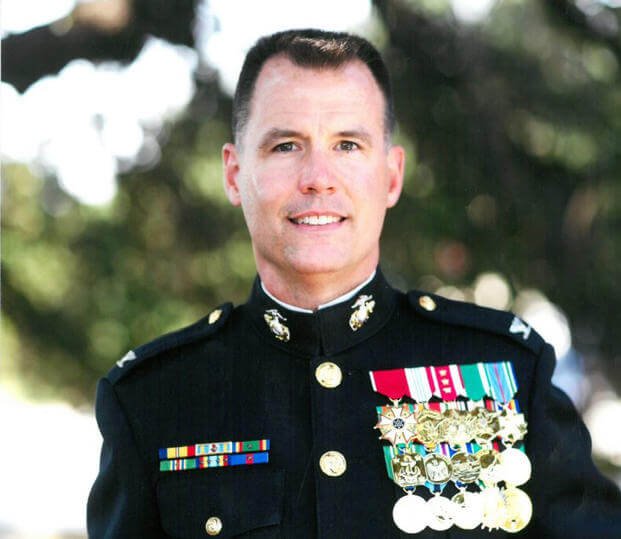 Warrior Leadership
Whether it's instructing and shaping Marine Corps recruits or directing combat operations in Afghanistan, Studdard is a proven leader seasoned by combat. This is good news for corporate America, because many studies show that warriors often make great business leaders.
For Studdard, transition from military service was an opportunity to align his values with those of his company. This led him to turn down a lucrative offer that, while a great opportunity, did not mesh well with his family values. Instead, he joined Home Depot following his retirement from the Marine Corps in 2013, taking on a field role as a co-manager of one of the company's key Atlanta stores rather than taking a position at the company's corporate headquarters -- something unusual for someone with so much experience leading others.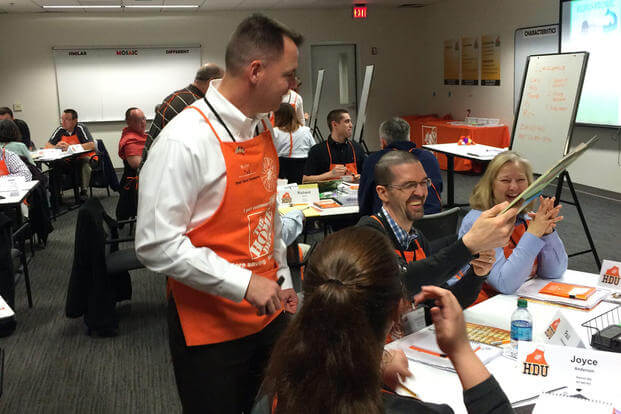 Marines lead from the front. And just like "Chesty" Puller, alongside his men in battle, Studdard has led shoulder-to-shoulder with his team, which is hardly surprising for a former Marine Corps tactics and leadership instructor. Since starting with Home Depot, he has been a Leadership Training Manager for Home Depot University, and currently serves as a division staffing manager for the company's merchandising execution team.
Embrace Your Military Training
Studdard applied his Marine Corps training to the corporate workplace by implementing the long view, putting client and team interests first, building the right culture, controlling the timing, winning – and doing so the right way, every time.
As a Divisional Staffing Manager, Studdard is responsible for recruiting people with the capacity for growth. Part of his role is to ensure that the well-being and growth of employees is front and center. Caring about his people is a long-practiced habit for Studdard -- in fact, mentorship is in the fabric of his daily life.
Says Ted's wife Melissa, "Every day, Ted is on the phone with someone -- sometimes a Marine, sometimes a Home Depot associate -- listening, connecting, and mentoring them...Ted is constantly working to help others grow." His strength is in helping senior leaders understand how to value their teams as he mentors from his immense array of leadership example forged, literally, under fire. Lest you think what Studdard teaches is all school of knocks, you should know about his two Master's degrees. He brings the practice and the theory together.
Take-aways for Transitioning Vets:
1. Embrace your military training when transitioning to the civilian world. While it is necessary to adapt and translate your experience and training for the civilian lay-person, do not abandon your training.
2. Learn your career field from the ground up. Have a firm understanding of how all members of every team work together. Observe and study the actions of capable leaders. Find a mentor who is recognized as technically and tactically proficient in your desired career field.
3. Focus on your the needs of your team and delegate appropriately to team members. This will build trust, encourage initiative and and increase their desire for greater responsibilities.
Ted Studdard is currently working on his upcoming book titled Depot to Depot, which follows his transition from a Marine Recruit at Marine Corps Recruit Depot, Parris Island, SC to The Home Depot and examines the transformation a senior military leader must make when transitioning into Corporate America. If you would like to book Ted Studdard for a speaking engagement, please contact speakers@lifeflipmedia.com
Anna Blanch Rabe is an Australian-born writer and advocate, and a USAF military spouse. She is also the founder of Anna Blanch Rabe & Associates, serving law firms, social enterprises, and nonprofit organizations with strategic, digital, and narrative content.
— Sean Mclain Brown can be reached at sean.brown@military.com. Follow him on Twitter at @seanmclainbrown.