We've had a few days now with the PlayStation 4. Sony provided us with the retail hardware during its launch event in New York City. It's been a great opportunity to get our hands on the console, its UI, and some of the launch software. As of this writing, however, we've only had a short while with the console following a major system update. This update added functionality such as Remote Play on the Vita, access to the PlayStation Store, and basic elements such as the ability to view trophies. We still have plenty of thoughts on what we've seen and experienced, even if we're not ready to provide a final hardware review at this moment.
Here's what we know about the PS4, what we like about it, and what we need to know more about as we move ahead.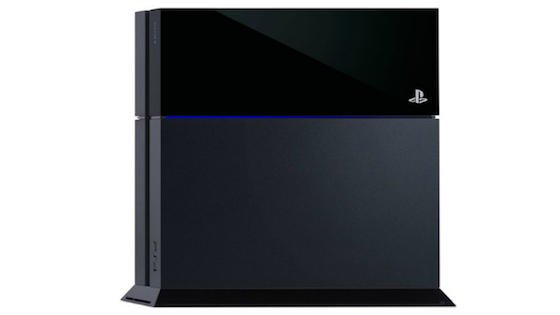 The Form Factor
What we know 

The PlayStation 4 is a beautifully designed piece of hardware, with sleek angles and a contrasting shiny/matte black finish. There's a lot of power inside, too. Check out the first section of our previous PS4 coverage for the specs. Thanks to that finish, you may want to handle it with care; it picks up fingerprints easier than a CSI veteran. Sony cleverly hid the power and eject buttons on the unit as well (some might say too cleverly). It takes a little over 30 seconds to power the system, which is slightly longer than the PS3.
What we like

It's gorgeous. It's also flexible, supporting both horizontal and vertical orientation. It's quiet, and it doesn't seem like it'll melt through your entertainment console; after five or so hours of heavy use, it was warm but not hot to the touch. We appreciate the lack of a power brick, too.
What we need to know

We won't know how reliable the system is until after it's been out in the wild for a while. The lack of heat is encouraging, but until people have marathoned games on it, spent weekends using it to watch Blu-rays, and ran it ragged, we won't know how well built and engineered the machine truly is. 
PlayStation Companion App
What we know

PlayStation 4 owners can download a companion app on their supported Android and iOS devices when the system launches. The free app will allow users to check messages and respond to them by voice or text while away from the console. Players can also make purchases from the PlayStation Store using the app, at which point their systems will power on and begin downloading the content.
What we like

It's cool that players can fire up their smartphones and download a game when they're away from the house. It certainly beats scrawling down the name of a game your friend recommends and hoping that you'll remember to fish it out of your pocket when you get home. Sony says that developers can use the official app in their games as an alternative to developing their own full-fledged apps, which is also nice. And you can't beat the price, either.
What we need to know

Aside from the messaging features, how much social networking will the app support? Communicating and sharing with friends is a huge pillar of the PS4's overall strategy (keep reading), and it should be interesting to see just how much access the app provides. Can users browse their complete "What's New" section and see what everyone's up to?
Social Features
What we know

When Sony announced the PlayStation 4 earlier this year, they hammered home the point that it was being built with social networking in mind. The system fills your friends' activities into a special What's New feed on the console, so you can see what trophies they've earned, the movies they've been watching, and games they're playing. Players can also share their real names with trusted friends, which makes the feed feel more personal.
What we like

Players can now send out and respond to group messages, which could make life easier for people trying to organize multiplayer matches. 
What we need to know

The What's New feed has a lot of potential, but we're concerned that it could essentially become background noise over time. When everything you do is blasted out, do individual communications lose their meaning, and will the most important bits get drowned out? We'll have to wait and see if it becomes a powerful way to see what types of interesting things are happening at a glance or something that people largely ignore.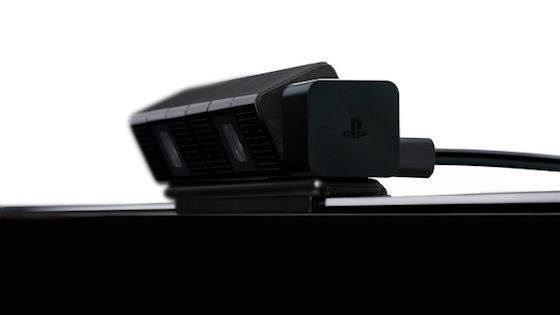 The PlayStation Camera
What we know

The optional PlayStation Camera features dual cameras to capture video images, including depth, as well as four microphones to detect audio. The camera can recognize faces, which can then be associated with individual users. The process is simple, requiring users to move their heads around in several positions for a few seconds. The camera also enables voice commands for basic functionality, such as taking pictures.
What we like

The camera quality is markedly improved over the PlayStation 3's counterpart, offering nearly twice the resolution. 
What we need to know

The big question for the PlayStation Camera is simple: Will any third parties take advantage of it? Since it's not bundled in with the console like the Xbox One's Kinect 2.0, we'd be surprised to see it widely embraced by developers. We'd also like to learn more about how accurate voice recognition is across a variety of different settings. People don't all live in silent environments, and previous attempts at this technology have had mixed results. 
Capture and Streaming
What we know

Sharing video content from the PlayStation 4 can be as easy as pressing a few buttons. Players can stream their videos on Twitch and Ustream, though only Twitch will allow those videos to be archived on the site. Players who pick up the PlayStation Camera can also embed their images onto the footage.
What we like

Easy is good, and this is about as easy as it gets. This could be a tremendous equalizer for people who have wanted to dabble in streaming but were intimidated by external capture devices. Having the Twitch chatbar beside the stream is pretty slick as well, so players don't need to juggle a laptop to keep up with the comments. The console also keeps a constant record of the past 15 minutes of gameplay even if you don't have the immediate intention of sharing your exploits with anyone. If you pull off something amazing – or run into a hilarious glitch – you can quickly scrub back to the appropriate part in your timeline, trim the footage, and share it online. 
What we need to know

Sony says that it will be patching in support for external capture devices at a later date. As it stands, the console has built-in encryption that prevents users from easily connecting the console to a capture box using an HDMI. We'll have to wait and see how this plays out.
The Controller
What we know

We've written about the DualShock 4 before, and it remains an excellent controller. Some of the highlights include a touchpad, an LED lightbar, a speaker, and higher-quality gyroscopic tracking. Overall, we feel it's a significant improvement over the DualShock 3 in any category we can think of.
What we like

The general ergonomics are great; it's a pleasure to hold the controller. There's a lot of functionality packed into it as well. The touchpad in particular has a lot of potential. We've seen devs use it for anything from map navigation in Lego Marvel Super Heroes to an interface for your AI companion in Killzone: Shadow Fall. 
What we need to know

How long will the batteries last in real-world use? What kind of lifespan will they have? Will developers skip past the gimmick phase of the controller's various technologies and find meaningful ways to incorporate the new features? So far, the launch lineup has done a good job of avoiding any sort of Wii-style waggle silliness, but will that restraint last?
Remote Play
What we know

Sony has said it's mandating Remote Play for all PS4 games, with the exception of those that require use of the PlayStation Camera. That means that players who own both a Vita and a PlayStation 4 can play their next-gen games on the portable system. Developers are working around the Vita's lack of a second pair of shoulder buttons by letting players swap L1/L2 and R1/R2 for access to triggers for shooters, for instance, or by using spots on the back touchpad as virtual buttons. From the few games we've played, it works well, without any deal-breaking lag or technical hiccups. 
What we like

If you've already invested in a Vita, its value has increased significantly. 
What we need to know

Once again, we're curious to see how the feature works in real-world environments. Not everyone has the most reliable wireless connections, which could prove disastrous in twitch-style games. Games that are heavy on text might need to be adapted to the text is legible on the small screen – titles like Diablo III and Don't Starve come to mind.
Game Installations
What we know

The days of running a game off a disc are over, or at least they are for the PlayStation 4. The console requires mandatory software installations, which can vary in size from a few hundred megabytes to 35 gigabytes or more. Fortunately, players don't have to sit on their hands waiting for a massive progress bar to fill up. Players can jump into their games after a percentage of the content is downloaded from the disc onto the console's hard drive, while the rest finishes up in the background. That works for digitally distributed games as well.
What we like

As we wrote about yesterday, publishers can ask players what they plan on playing first, and tailor the download depending on the response. For example, if a person is going to play Call of Duty: Ghosts' multiplayer, they shouldn't have to download the campaign first. Fortunately, they don't have to. Players simply check a box for either single or multiplayer, and the appropriate download begins.
What we need to know

The size of the installs does vary, but how quickly will your 500 GB hard drive fill up? If it does, will install speeds be so small and speedy that you won't mind shifting games on and off your drive, or will it inspire you to upgrade to a larger-capacity drive?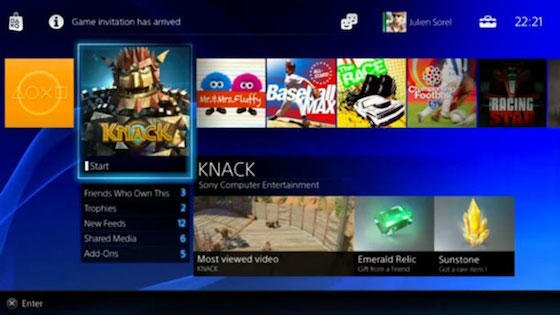 PlayStation Store
What we know

The PlayStation 4's version of the store features bold, chunky blocks for each piece of content, whether it's lined up in giant rows in the New Games tab or in a tiled grid when you drill down deeper. 
What we like

It's attractive to look at, and it seems easy to navigate – for the time being. According to president of worldwide studios Shuhei Yoshida, a recommendation engine will use your past play habits and those of your friends to surface relevant content.
What we need to know

The store's open for business, but the shelves are largely bare. That'll change in the coming months, but until then we don't have a good sense of how easy it'll be to browse through a large library of games with their associated DLC and other extras. It turned into an unwieldy mess on the PlayStation 3, and we're hopeful that Sony recommendation engine ensures that it doesn't happen on PS4. Perhaps the companion app could be the store's saving grace.
Media Functions
What we know

In addition to playing games, the PS4 is a media portal. Players can take use Sony's Music Unlimited and Video Unlimited services via specialized apps on the console. Sony's streaming-video service is now running off the cloud instead of being downloaded locally, and the company says it's prioritizing smooth playback over rigid quality standards (similar to how Netflix dynamically adjusts resolution). 
What we like

You can now stream your Music Unlimited audio over gameplay, and it's pretty amazing. The sound quality is great, and it's much easier than navigating to a media PC or other external device. 
What we need to know

The hotel's online connection wasn't the greatest during the event, and the video footage I watched on Video Unlimited chugged in a few spots. It didn't stall or pause, but there were a few spots where the picture quality suffered. As we've said several times throughout the course of this feature, the true test is going to be how everything behaves when people get the PlayStation 4 home and on their own networks.